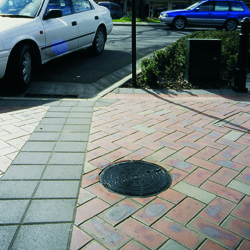 TUDS (Total Underground Distribution System) is a completely submersible system for use on LV distribution networks. TUDS has many benefits, mainly the increased reliability of the network and the aesthetic benefits for the public. TUDS can be installed live as all fittings are completely touch safe (by authorised personnel with appropriate PPE) and fully submersible.

The enclosure itself has been tested (AS/NZS3661.1:1993 pedestrian slip, AS3996-1992 downward force) for its ability to stand up to the elements, the pit and lid are manufactured from durable black UV resistant plastic compounds.

TUDS is the solution for new and existing smart cities, this solution is scalable and accommodating of the surroundings.



Click

here

for our latest product brochure.