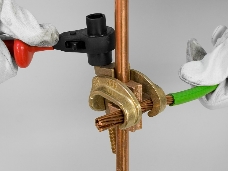 TransNet offer an extensive range of earth rods, accessories and connectors for all applications. With Cadweld Exothermic Weld connections, Wricons, AMP wedge connectors and bolted connectors there is something for every requirement.





Rental Cadweld kits are available and any special Cadweld molds are made to order right here in New Zealand. For training or assistance in choosing the right product for your application please contact our customer service team or send us a message

here

In addition to these earthing solutions, we offer a range of LV and MV temporary earthing and bonding solutions. All our solutions offer customisations, please talk to our team about finding a solution that fits your requirements.