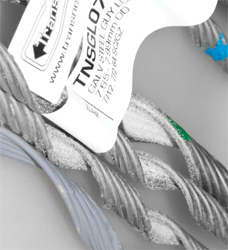 Also known as preforms, helical fittings come in a range of designs for specific applications.
Designed to grip uniformly to prevent distortion of the conductor, preforms also offer a unique design that eliminates bolts, nuts, washers and other components, they simply wrap on and grip under tension. With colour-coded markings based on size, it is easy to select the correct part.
Now with user-friendly labelling, a clear part number, colour, cable OD range, conductor names and a barcode are all included on the strong water-resistant label which is attached to each and every Helical fitting that leaves our store.