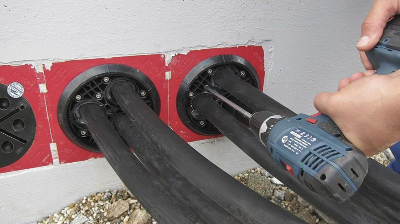 Always. Reliable. Tight.

Hauff-Technik can provide the right production solution for every requirement.
Our cable entries, which are manufactured to the highest possible quality standards, impress by delivering maximum flexibility in planning and execution.
What's more, they are incredibly user-friendly and can be relied upon for effective sealing.
We can also offer suitable solutions for cable duct connections, whatever your requirements.


---
Cable Entries 150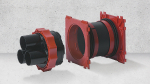 With a nominal diameter of 150 mm, the HSI 150 is setting standards for cable entries for installation in concrete walls flush with shuttering. The …
---
Cable Entries 90
With a nominal diameter of 90 mm, the HSI 90 cable entry is available for delivery as a wall insert for installation in concrete walls flush with …
---
Press Seals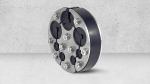 The innovative press seals from Hauff-Technik provide you with every possible opportunity for reliable sealing of core drills or wall sleeves for one …
---
Wall Sleeves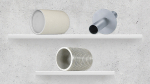 As an expert in sealing products, we know that a leakproof building entry starts with getting the "hole in the wall" right first time. It is for this …